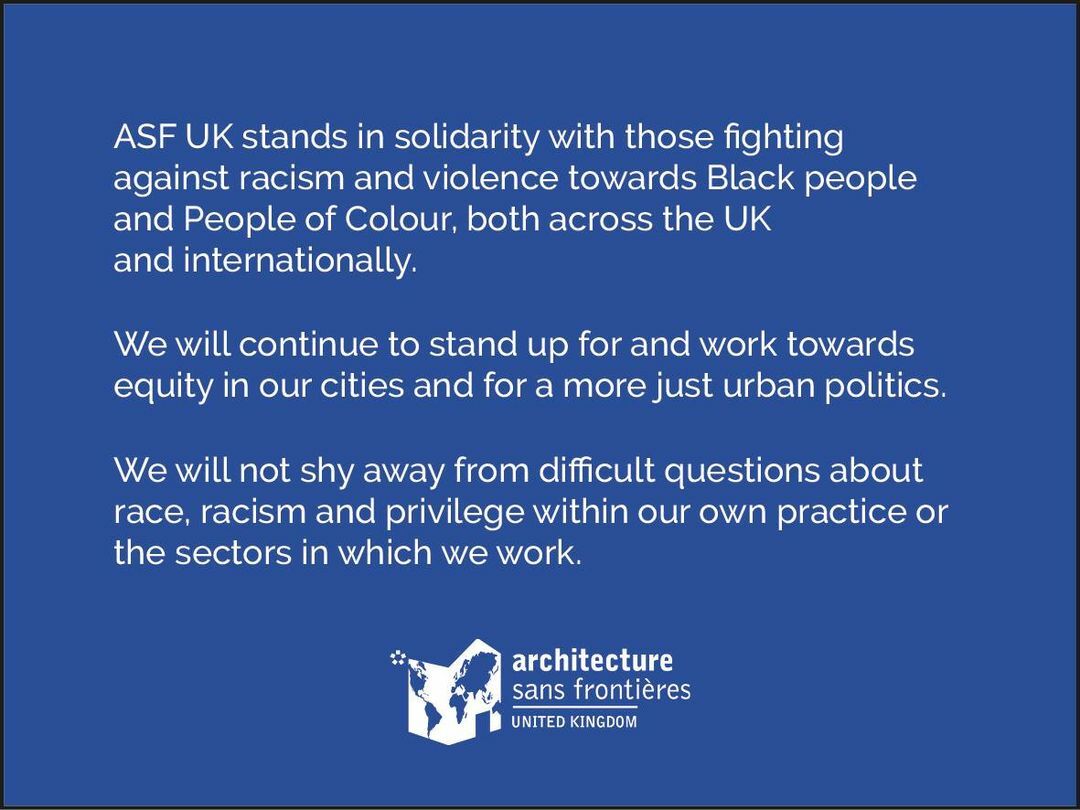 ASF UK stands in solidarity with those fighting against racism and violence towards Black people and other People of Colour, both across the UK and internationally.
We will continue to stand up for and work towards equity in our cities and for a more just urban politics.
We will not shy away from difficult questions about race, racism and privilege within our own practice or the sectors in which we work.